Welcome to the 2013 Ace Race Info Page!
Registration is now closed. There MAY be room for late entries. Contact Tournament Director, Kevin Clark, (785)313-5884 or THEREVKEV@ATT.NET.
Every player must complete the Entry Form and Waiver. These will be available at Check-in at noon on October 19th. Minors must have a parent/guardian sign the form. The form may be downloaded and signed prior to the event.
Click here to download a PDF of the Entry Form and Waiver for the event.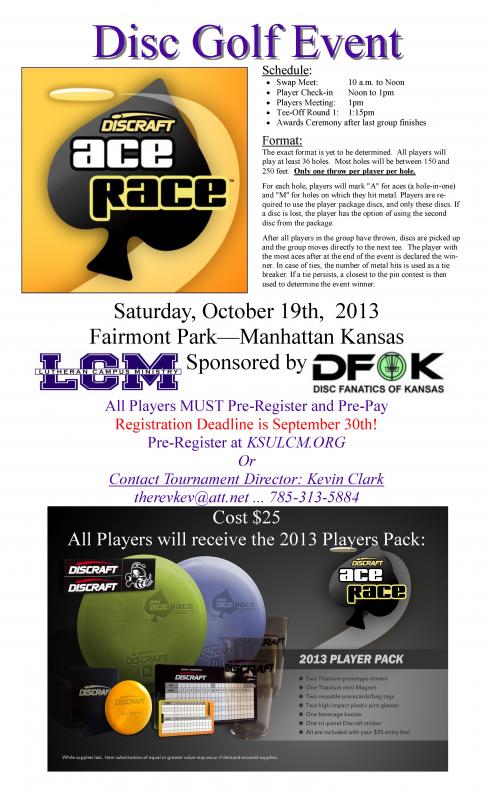 ---